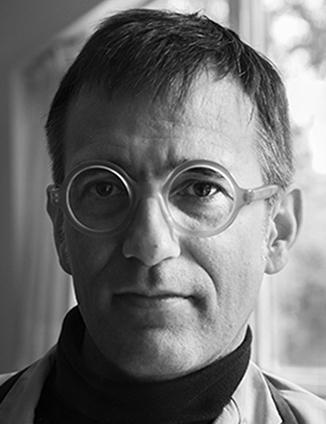 Cruz was the Director of the Bartlett from 2010-14, having fostered its internationalization and uncontested reputation at the UK's leading architecture school. His varied teaching activity as an investigator, tutor and critic has been mainly carried out at University College London where he ran MArch Unit 20 for 19 years, as well as rC7/MArch AD for 4 years. Besides numerous workshops and regular guest Crits, Cruz taught at the University of Westminster (2008-10), at UCLA (2010), and is currently a Visiting Professor at the IaaC where runs the C-Biom.A group (2014- ). 
In 2000 Cruz was part of the design team for the Kunsthaus Graz competition (P Cook and C Fournier – first prize). In the same year Cruz co-founded the practice MAM/marcosandmarjan, whose work has been extensively exhibited, including the Venice and S.Paulo Biennale, along with solo exhibitions in Hamburg and Braunschweig. MAM-ARCH built buildings and pavilions and won several International competitions. Their work is part of the permanent collection of the FRAC Orleans.
Cruz is the author of various books, including Sobre El Cuerpo Habitable de la Arquitectura (FARQ 2014); The Inhabitable Flesh of Architecture (Ashgate, 2013); and marcosandmarjan – Interfaces/Intrafaces (SpringerWienNewYork, 2005). He is also editor of AD – Neoplasmatic Design (John Wiley & Sons, 2008); PhD Research Projects 2009 (Bartlett UCL, 2009); Flesh and Vision (Forum da Maia, 2000); Unit 20 (University of Valencia/ACTAR, 2002); and three annual Bartlett Books (Bartlett UCL, 2012/2013). His work was also published in the monograph Unpredictable Flesh (Mimesis, 2004).