This year GSS Beirut will take place in one of Lebanon's most iconic villages, Douma. Nestled in the mountains of North Lebanon at 1150m above sea level and known for its remarkable natural environment and commanding views, Douma remains one of the most truthful representations of authentic Lebanese villages.
In tackling the subject of public space, the participants will be invited to be part of an ongoing rehabilitation program of the village. Traditional construction techniques will be revisited and combined with the latest computational form finding methods and fabrications processes for the construction of a curved surface shell structure to be installed in Douma's public square.
Douma's strong traditional essence lies in a rich architectural heritage comprising 70% of the existing urban fabric. Back in the 19th century, master stone craftsmen from other villages were called to construct some of what is regarded today as one of the most iconic Lebanese architecture: central hall type with tall arched windows and vaulted ceilings. These men of art allegedly introduced an advanced technique of stone laying that resulted in the optimization of the structural form: heights of vaulted ceilings doubled, width of the walls reduced to less than half; wider interiors and bigger openings attested to a new level of aesthetic.
Today, the heritage of this village faces threats of aggressive construction. Various preservation policies are set up to protect the heritage and hence the urban development program to rehabilitate the city by revitalizing its public sphere.
GSS participants will be challenged to propose a shell structure using cutting edge technologies of digital form finding while speculating local identity. Thorough investigations will be inevitable to reconcile and mediate material specificities and construction techniques with the digital design. The workshop will discuss and explore the different methods of form finding involved in the design of shell structures used throughout history starting with low tech analogue methods to the latest computational tools and structural optimization within the digital environment.
The question that GSS Beirut wants to answer is: Is it possible to find a new design language integrating innovative technologies while being firmly anchored in a very particular local identity? Could a cutting edge design intervention be radical enough to revitalize and rejuvenate a geographical area and its public spaces?
GSS Beirut will be a full-time two-week course that will provide both theoretical and practical knowledge to its participants. The structure will consist of the following learning modules:
1 | RESEARCH
Site visit, field work & lectures | Douma
2 | COMPUTATIONAL DESIGN
Tooling sessions & lectures | AUB
3 | PROTOTYPING + FABRICATION
ArD TECHlab facilities | AUB
4 | ASSEMBLY + INSTALLATION
Public square | Douma
The workflow of GSS Beirut will be divided into 3 main phases:
PHASE I | RESEARCH & ANALYSIS
The workshop will commence with a site visit to Douma where we will go on a guided tour led by local experts looking at traditional methods of construction. This will permit the participants to familiarize with the village, its people, the dynamics and local traditions both cultural and architectural.
Following the site visit, the students will get back to Beirut and continue their research at AUB enriched by series of lectures and assisted by the tutors focusing on shell structures. The goal will be to develop an understanding of the basics of shell behavior by looking into historic examples, and comprehending the relationship between a structural form and the forces acting on it. All this will inform the Design & Development phase and will let the participants to better target their intervention in Douma.
PHASE II | DESIGN DEVELOPMENT & FABRICATION
The second phase will continue in AUB premises and will be around a week long. During this time the participants will be exposed to experts in the field of shell structures combined with digital fabrication, through lectures and tooling sessions. The aim will be to cover the evolution of form finding and structural optimization from early analogue models to digital platforms, emphasizing the role of advanced numerical approach in the design and construction of shell structures.
The participants will design, develop, prototype and fabricate the various parts of the shell structure in AUB's TECHlab facilities, and assemble the structure in parts to transfer them to Douma.
PHASE III | EXECUTION
During the third and last phase of the summer school, the participants will move to Douma to assemble and install the structure. During this phase they will have the chance to interact with local craftsman to complete if needed parts of the structure and finally install and test it on site.

Carla Aramouny

GSS Beirut Coordinator | Assistant Professor, American University of Beirut
Carla Aramouny is an architect and assistant professor at the American University of Beirut, Department of Architecture and Design.  She has a post-professional M.Arch from the University of Pennsylvania in Philadelphia, and a B.Arch from the Lebanese American University. Her research focuses on new material and digital experiments, with a contextual approach to local morphologies.

Raffi Tchakerian
Industrial Designer, PhD. obtains his BA and MA from the IUAV University of Venice graduating with honors in 2010 in Product Design, with a final thesis project in aerospace design. In 2008 Raffi starts collaborating with Architecture and Vision (AV), a cutting edge practice involved in art, space architecture, product and transportation design based in Italy. This professional background enables Raffi to pursue a PhD in Aerospace Design in IUAV graduating with honors in 2014. As an Industrial Designer, Raffi Tchakerian has matured experience in several fields such as aerospace, aviation, medical, humanitarian design, product, interaction design and robotics, acquiring the ability to transform thoughts into tangible solutions nurtured through cross-fertilizations, spin-in's and spin-offs between these various fields toward the goal of improving the interactions between humans, tools and technologies they use as their extensions, and the environments in which they live with which they interact.
Stephanie Bachir
Stephanie Bashir is an architect with expertise in Digital Fabrication and Computational Design. Bashir holds a B.Arch. from the American University of Beirut and a professional MAA (Master in Advanced Architecture) from the Institute for Advanced Architecture of Catalunya. She received professional training at international firms (KPF London and DW05) prior to joining Atelier des Architectes Associés in Beirut, where she oversaw projects from concept to execution. Stephanie's area of expertise includes design management and design education. In addition to research endeavors in the area of parametric design, she is currently an instructor at the Lebanese American University, Phoenicia University and is a member of Beirut Makers.

Ahmad Nouraldeen
Ahmad Nouraldeen studied architecture at the Faculty of Architecture and Design in American University of Beirut.  Ahmad did his studies in Sustainability Engineering in Transsolar Clima Engineering Stuttgart, Germany. He was part of team assisting in development of parametric simulation tools for building sustainability optimization after which he built his thesis project "the earth shell" in killsberg park and was published in Xia intelligent architecture in 2014. Was an exchange researcher in ITECH for the Institute for Computational Design ICD in Stuttgart, Germany. Masters of Engineering and Architecture in Bauhaus Institute in Light weight and shell technologies IMS. Winner for the Messe Frankfurt GmbH "Techtextil For New Buildings 2017" prize for his research: "TENSO: A Non-Pressured Pre-Stressed Cushions as a Modular Structural Envelope". Currently Instructor for Algorithm and iteration course, digital tools and design impact lab in the American university of Beirut and working as a design architect for NG architects, Beirut.

Antoine Fichfich
Architect /urban planner/restorer
Phd in urbanism/sorbonne Paris
Head of architecture department USEK Univ. (professor)
Lebanese architect award 2017.

Utsav Mathur
Utsav Mathur earned his Masters in Advanced Architecture from the Institute of Advanced Architecture of Catalonia, Barcelona, where he focused on Computational Design, Robotics, Digital Fabrication, Augmented and Virtual Reality among other technologies.His pioneering research on shell structures has been referenced globally, and he constructs thin shell concrete structures with his patented technology and in-house execution team at Infinity&Beyond Building Solutions, which was founded by him in 2013, after graduating from NIT Trichy. He has built two such structures in India, and is currently working on his first brick form-active shell. He founded GMETRI in 2017 as his venture into bringing technologies like Virtual and Augmented reality, among others, to the masses in an accessible format.

Joanne Hayek
Joanne is an architect and fashion designer. She holds a Masters in Advanced Architectural Design from Columbia University, and a BArch from the American University of Beirut. She is the co-founder and designer of Vanina, a fashion house aiming to use design as a tool for social and environmental development. The studio experiments with material transformations, to promote waste management initiatives, and the revival of traditional crafts through digital design and fabrication. Joanne's work varies from the scale of a jewel to that of urban planning; all the while aiming to use design at the service of sustainability and social impact. Joanne is a part-time faculty member at the American University of Beirut where she teaches architectural design. She is also the vice-curator of the Beirut Hub of Global Shapers, an Initiative by the World Economic Forum to undertake local projects for community improvement.

Omar Avellaneda
Architect and Master in Construction of the National University of Colombia. Doctoral candidate from the Polytechnic University of Catalonia, BARCELONATECH. Research deployable and transformable structures, approximations of habitability. Study of the structural morphology applied to architecture and lightweight construction buildings. Skills in parametric design and digital manufacturing. Teaching experience in the area of innovation and technology in architecture. Participation as a speaker at various international conferences on unconventional structures in architecture. 8 years of professional experience in the field of civil construction and project management and interior design and corporate architecture. Co-founder SMiA.

Long Nguyen
Long Nguyen, born 1988, joined the Institute for Computational Design and Construction (ICD) as a Research Associate in October 2014. His academic background is in Computer Science, with an emphasis in 3D Computer Graphics. He holds a Bachelor degree in Computer Science from Cambridge University and a Master degree with Distinction in Computer Graphics and Virtual Environment from University College London (UCL).

Antoun Rizk
Antoun Rizk studied architecture at the Académie Libanaise des Beaux-Arts (ALBA) in Beirut. He graduated in July 2012 with first-class honors, receiving the 1st Prize of The Order of Engineers and Architects Award and the 1st Prize of the Samir Mokbel Award for Excellence in Architectural Design. In January 2013, he participated in the Chadirji Competition for Architecture Students of Lebanon and won the 1st Prize. From July 2010 to January 2012 he did an internship at AAA (Atelier des Architectes Associés) in Beirut and in August 2012 he joined Nabil Gholam Architects (Beirut/Sevilla) for 4 years. In 2016, he continued his studies by joining the Institute for Advanced Architecture of Catalonia (IAAC) in Barcelona, for a Master in Advanced Architecture (MAA) while working for BAD (Built by Associative Data).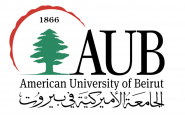 Eligibility
IAAC GSS is open to creative and innovative individuals who are interested in fields such as architecture, urban planning, digital fabrication, design, etc., searching for a multidisciplinary experience in an international environment. No previous skills are required, although CAD design, programming and digital fabrication skills are welcome. The official language of the course is English. Each participant should bring his/her own computer with the software installed. Further details about the software will be given to the participants upon acceptance.
Credits
By the end of the course, the participants will have gained theoretical and practical knowledge in the areas of: parametric design, 1:1 prototyping and digital fabrication.
An the end of the course all participants will receive a Global Summer School Diploma. The work of the participants will be fully acknowledged and credited in the final public installation as well as any eventual publication thereafter.
Travel Documents
Each participant is responsible to investigate what documents are required via the embassies in their country of origin. The school will provide a confirmation letter regarding the participation in the course, and will assist where possible in the visa process.
Fee
The early registration fee is 750 € for Beirut node. The fee includes accommodation in Douma and all material costs needed for the course.
* Flight tickets, accommodation in Beirut and food are not included in the fee.
In order to register to the Global Summer School, participants need to submit the online application form, where they will be asked to upload a letter of intent and a CV. Portfolio is not required. The applications are open until the 15th of June 2017.