IAAC – Institute for Advanced Architecture of Catalonia
Global Summer School Program 2023
Online Course: Design for Robotics // Fabrication through IaaC robots.
Duration: from the 10th until the 14th July 2023.
FABRICATION THROUGH REMOTE CONTROLLED ROBOTS

Ph credits: IaaC

Syllabus

Many industries are being disrupted by innovative technological breakthroughs that significantly enhance or supersede traditional processes.
The construction sector, as we know it, is constantly evolving to be able to give greater freedom to Architects and designers. The future calls for innovative technologies such as robotics, AI and automation to be an integral part of the design and building industry to bridge the gap between Design, Engineering and Construction phases. To quote Richard Sennett, "Making is thinking", this seminar will focus on a manufacturing driven design approach towards conceiving spaces.
Wood is perhaps one of the most widely used materials for building and construction, which makes it doomed to wastage. Re-organising and re-configuring this surplus material environment into a usable raw material requires a flexible design protocol. This demands a continuously adaptive and iterative system.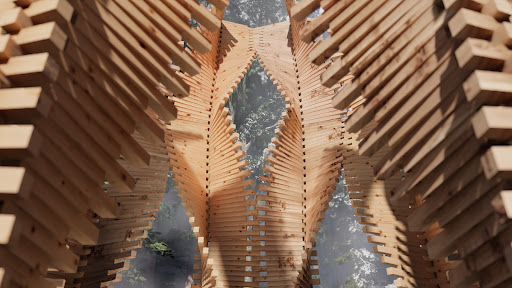 Ph credits: IaaC 2223 MAA01 Introduction to Robotics seminar

Industrial Robots allow this flexibility to manipulate and assemble the stock to create usable sustainable structures.
In the context of GSS 2023, the students will have a unique opportunity to remote control the robots in IaaC, developed by the IaaC staff and can expect to learn about the necessary technology to execute the project while having the possibility to design and make their own assembly.
Learning objectives
At course completion the student will:
Have an overview of the possible robotic fabrication processes available for architects and designers.

Understand the basics of robotic kinematics, robotic simulation and robotic control.

Be capable of generating the robotic simulation and production files to produce a prototype. 

Be capable of integrating the limitations and opportunities of a specific robotics process into a final architecture design
Previous Knowledge / Students background requirements 
The workshop is open to all applicants with a bachelor degree related to the fields of Architecture, Design, Arts and Engineering willing to engage in the program.
A basic understanding of parametric tools (Grasshopper) is required. Although it's not a prerequisite, any previous scripting experience will be useful for the course. No previous extensive knowledge is required. The participants will receive lectures and classes to be introduced to the workshop's topics, softwares and tools.
Faculty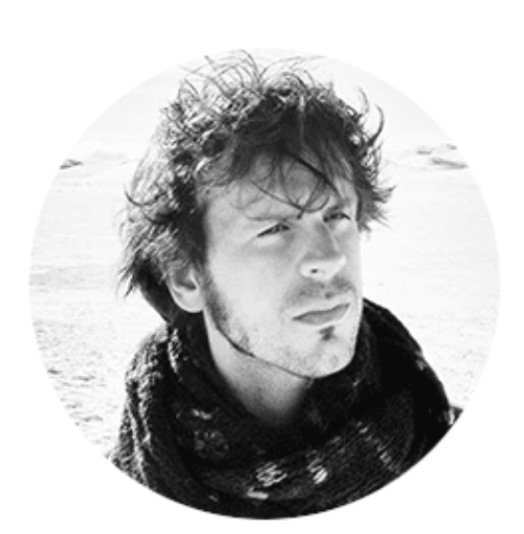 Ricardo Mayor is a Master in Architecture Superior Technical School of Architecture of Alcalá de H. in Madrid and a Master Degree in Advanced Architecture from IaaC (Spain). He graduated in 2012, obtaining a prize for his academic results and a further one for his final project. Since then he is one of the four founders of Design of Architectural Territories – DAT Pangea – who was awarded the first prize for the Best Young Architects in Europe for their Sustainable construction by LafargeHolcim Foundation. His working career has been mainly developed in architectural and engineering offices in Madrid, Barcelona and Paris, taking part in internationally recognized projects with international architects such as Frank Ghery or OMA.
His main research faces themes such as design, fabrication and politics, focusing in particular on social issues to suitable solutions, and he implements them through his professional and academic practice.
Faculty Assistant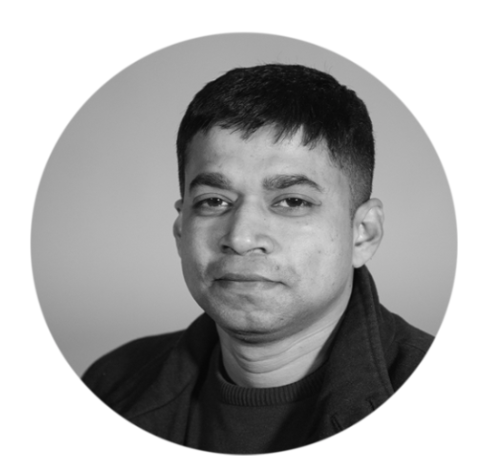 Sheikh Rizvi Riaz is an architect and researcher exploring data-driven design and digital fabrication process across scales, exploring new building technologies based on additive manufacturing strategies.
He received Master Degree in Advanced Architecture from IaaC and Postgraduate in Large Scale Additive Manufacturing from IaaC. Riaz has been actively involved in several applied research projects, his research focused on discovery and development of new design tools, computation and robotics that automated the production of design models and aid in fabrication of finished construction.
Students Assistants – TBA

WEEKLY SCHEDULE & TIMETABLES
Please note that any changes / updates in the content of the schedule will be shared to the workshop's participants prior to its beginning.
IaaC offers two modalities to follow the workshop, each participant has to choose one preferred option between following Synchronously or Asynchronously. More information are listed here:
Option 1 – Synchronous calendar (Barcelona time – GMT+2)
Recommend to European, African, Asian and Australian participants.
From Monday 10th July until Thursday 13th July 2023
Teaching activities will run from 10.00 to 14.00 GMT+2
– 8 hrs of live teaching
– 8 hrs of live mentoring and exercises review
– 1 hr of IAAC summer lecture
– Final GSS diploma certificate ceremony
Option 2 – Asynchronous calendar (America time – GMT-4)
Solution recommended to participants from all the time zones who are looking for a more flexible schedule.
From Monday 10th July until Friday 14th July 2023
Live teaching activities will run from 11.00 am to 1.00 pm (GMT-4)
– 8 hrs of recorded teaching
– 8 hrs of live mentoring and exercises review
– 1 hr of IAAC summer lecture
– Final live GSS diploma certificate ceremony
Workshop Schedule
Day 1  / Monday, 10th July
Welcome to GSS23 – Laura Ruggeri

Workshop Presentation – Introduction to Robots 

Robot tutorial 

Explanation & Exercise I 
Day 2  / Tuesday, 11th of July
Explanation & Exercise II 

Mentorships & Exercise I review 
Day 3 / Wednesday, 12th of July
Remote controlled Robot working session 

Explanation Exercise III 

Mentorships & Exercise II review



Day 4  / Thursday, 13th of July
Remote controlled Robot working session 

Mentorships & Exercise III review 

Closing Reviews & Diplomas Award
Day 5 / Friday, 14th of July – Only for Asynchronous participants
Remote controlled Robot working session

Mentorships & Exercise III review 

Closing Reviews & Diplomas Award 

Software & Hardware requirements
Digital work will be based on the following software environment: 
Grasshopper 3DMachina Bridge
Download and Install

Robots

plugin (latest  release)
The design work will revolve around the following Robotic setup and material (present in IaaC): 
ABB IRB 140 / 120

Pneumatic Vacuum + suction caps @IAAC 

Wood sticks
Operational System
Windows 10, 8.1 or 7 SP2 (Grasshopper 3D is only currently available for the Windows operating system. For this reason, every student is required to have an installation of Windows).
Note: If you have an Apple computer, it is recommended that you install Windows on Boot Camp which will perform better than Parallels or VMWare.