IAAC – Institute for Advanced Architecture of Catalonia
Global Summer School Program 2020
Online Course: Design for Robotics // fabrication through remote controlled robots
Duration: from the 20th until the 24th July 2020
DESIGN FOR ROBOTICS
FABRICATION THROUGH REMOTE CONTROLLED ROBOTS


Ph credits: IAAC / Fusta Robotica – OTF Programme

Many industries are being disrupted by innovative technological breakthroughs that significantly enhance or supersedes traditional processes.
The construction sector, as we know it, is constantly evolving to be able to give greater freedom to Architects and designers. The future calls
for innovative technologies such as robotics, AI and automation to be an integral part of the design and building industry to bridge the gap
between Design, Engineering and Construction phases.
To quote Isaac Asimov, 'You just can't differentiate between a robot and the very best of humans', this module will focus on a manufacturing
driven design approach towards conceiving spaces. 
Wood is perhaps one of the most widely used materials for building and construction, which makes it doomed to wastage. Re-organising and
re-configuring this surplus material environment into a usable raw material requires a flexible design protocol. This demands a continuously
adaptive and iterative system. Industrial Robots allow this flexibility to manipulate and assemble the stock to create usable sustainable structures.
In the context of GSS20, the participants will have a unique opportunity to remote control the robots in IAAC, guided by the IAAC staff and
will learn about the necessary technology to execute the project while having the possibility to design and make their own assembly.

WEEKLY SCHEDULE & TIMETABLES
Option 1 – Synchronous calendar (Barcelona time – GMT+2)
Recommend to  European, African, Asian and Australian participants.
From Monday 20th until Friday 24th July 2020
Teaching activities will run from 10.00 to 14.00 GMT+2
– 10 hrs of live teaching
– 10hrs of live mentoring and exercises review
– 1 hr of IAAC summer lecture
Option 2 – Asynchronous calendar (America time – GMT-4)
Solution recommended to participants from all the time zones who are looking for a more flexible schedule.
From Monday 20th until Saturday 25th July 2020
Live teaching activities will run from 11.00 am to 1.00 pm (GMT-4)
– 10 hrs of recorded teaching
– 10hrs of live mentoring and exercises review
– 1 hr of IAAC summer lecture

Faculties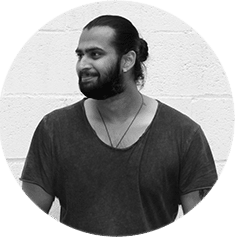 Kunaljit Chadha is an Indian architect and a Digital and Robotics fabrication researcher.
His early work experience at Menis Arquitectos (Spain) helped him develop his curiosity towards materiality in architecture. Later to further investigate
in this domain he pursued his masters at the Institute for Advanced Architecture of Catalonia (IAAC) in Spain.
His research interests involve the synthesis of material knowledge with fabrication techniques and have been involved with various researchers with
biodegradable materials using robotic fabrication. Kunal is currently active in the academic field with workshops in India, Spain, Iran and France.
Continuing his affair with 'machines making architecture', he joined the R+D department at IAAC in 2016.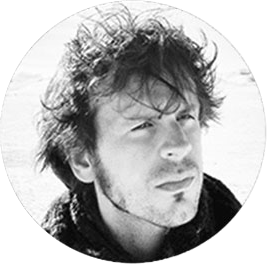 Ricardo Mayor is a Master in Architecture Superior Technical School of Architecture of Alcalá de H. in Madrid and a Master Degree in Advanced Architecture from IAAC (Spain).
He graduated in 2012, obtaining a prize for his academic results and a further one for his final project. Since then he is one of the four founders of Design of Architectural Territories – DAT Pangea – who was awarded the first prize for the Best Young Architects in Europe for their Sustainable construction by LafargeHolcim Foundation.
His working career has been mainly developed in architectural and engineering offices in Madrid, Ljubljana, Barcelona and Paris, taking part in internationally recognized projects with international architects such as Frank Ghery, OMA, Jean Nouvel or Kengo Kuma.
His main research faces themes such as design, fabrication and politics, focusing in particular on social issues to suitable solutions, and he implements them through his professional and academic practice.